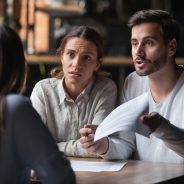 Get the help that you need from Ace Small Claims today.
Were you promised your security deposit back if you fulfilled your landlord's contracted list of instructions but have yet to see a cent of the money you paid in? If that sounds like you, it's time to stop waiting to receive your cash. Ace Small Claims can get you what you deserve without delay.
How We Can Assist You
Our team of dedicated specialists helps you file forms with small claims court, so you get what is justly yours after months of waiting. Rather than do without the money that you paid in as a security deposit, you'll pay a small fee to have us assist you with the filing process. You can then count on being awarded your security deposit back if the court rules in your favor.
Some landlords count on your inability to speak up for yourself. They take advantage of your good nature by taking longer than necessary to pay you back your security deposit. That, or they hit you with unsuspected fees that bring your balance down to nothing. You can have your day in court with the assistance of Ace Small Claims.
We'll do the hard work for you. Sit back, relax, and wait for your day in court. You'll find out when you need to appear. That's all you need to do when you work with us.
Let Us Make Arrangements to Get Your Security Deposit Back in Record Time
Ace Small Claims helps get your money back to you in record time. Let us file small claims forms for you. You'll get a response from your former landlord in no time because people feel compelled to contact you to avoid legal action. You won't get the run-around you experienced before from the person you rented a property from in the past.