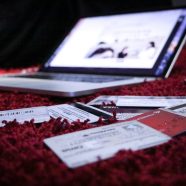 Let Ace Small Claims file and serve papers for you.
When a customer doesn't fulfill their end of a transaction by submitting payment, you have every right to pursue legal action against them to get what is rightfully yours. Although we do not handle this side of the process, we do offer wage garnishment as a service for you to consider. If the debt is rather significant, it can pay to use us to recover the money owed to you.
If your payment requests have fallen on deaf ears, it's time to take action once and for all. You can resolve the problem that you're experiencing quickly by garnishing the debtor's wages. The money is immediately taken from their paycheck before they receive it. That way, there is no question that they'll get you paid.
What You Know About Wage Garnishment
Wage garnishment is a regular practice that doesn't need to involve a sheriff. You can have us serve the debtor. We file and serve the individual so that you can cease contact with them and get the money they owe to you paid in full.
A filed garnishment orders a person's employer to pay you from the debtor's paycheck before issuing it to them. It's among the most effective ways to resolve debt when the person that owes you refuses to pay. The best part of wage garnishment is that you can stop sending notices and calling a debtor in an attempt to get them to resolve what they owe to you.
Ace Small Claims Can Help You Resolve Issues That Cost You Time and Money
Ready to garnish a debtor's wages? Let us do the work for you. For one set fee, we file and serve papers for you. It's less stress and allows you to take quick action against a person who otherwise wouldn't pay you for the debt that they owed. We take care of the process from start to finish so that you don't need to make further contact with the debtor yourself.