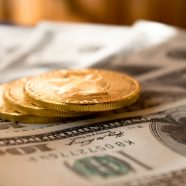 Stop trying to reason with unreasonable people by letting us do the work.
Are you tired of people giving you the run around when it comes to the money that they owe you? Are you struggling to pay your bills because you trusted people to make good on their promise to pay for the products or services they acquired from you? If you've loaned out cash or delivered goods that never got taken care of, it's time to do something about it once and for all.
Ace Process Service Can Assist You in Many Ways
If you need assistance collecting on debts due to you, there are many ways we can help. The services we provide make fast work out of filing court orders, locating debtors, and serving them papers. We take care of the tasks so that you can carry on with business as usual.
During times of financial uncertainty, it only makes sense to collect money owed to you. If your requests for payment have fallen on deaf ears, let us assist you. You've done what you could do without seeking legal action.
Skip Tracing Services Lets Us Locate a Debtor Fast
We help get the money that a person owes you. Rather than spin your wheels trying to make contact with the person, why not file a lawsuit against the debtor? Having problems locating them? Don't worry!
We're expert skip tracers. We'll find the person that you've filed a lawsuit against and serve them with papers. That way, they're forced to take care of the issue without delay. You'll get the money owed to you and spend less time thinking about the person who is defaulting on their contract or loan.
Contact Us Right Away with Your Request for Service
We're all in this together. Let us know what we can do to assist you and provide you with peace of mind. We're only just a phone call or email away.