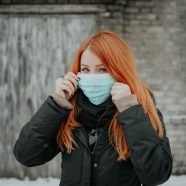 Let us handle your court-related filings while you continue to shelter at home.
With a global pandemic to consider, it just doesn't make sense to take unnecessary chances when your health is already at risk. Rather than stand in line at the courthouse to file the necessary paperwork, why not let us do it for you? Not only does it save you time and keep you from going out in public where you could potentially be exposed, but it also gives you one less thing to think about when the entire state received instructions to wear masks and continue to practice social distancing.
Take Care of Your Small Claims Needs With One Dedicated Company
For a small fee, we handle all of your paperwork for you. Calling us to discuss your needs and to provide us with the information necessary for filing your small claim is the starting point. Once we've received the information, we're able to take it to the courthouse for you. There's no standing in line waiting to have someone see you, nor is there a chance of you potentially compromising your health by being in the same space as someone who is asymptomatic.
The package fees that we charge take care of all court costs, servicing defendants, and waiting in line. The only thing that we require of you is to show up to court on your scheduled date and time of appearance. It really is that easy!
Ace Small Claims Always Has Your Best Interests in Mind
Let us handle your filing needs for you. There is no need for you to risk exposure as a high-risk person or household. Stay where you are, and let us take care of your business for you. Not only does our service save you time, but it also limits the number of people you come into contact with to get your paperwork filed for you.