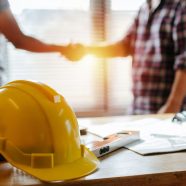 Get the compensation you deserve after needing to hire another company to fix the mistake.
From time to time, you run into a nightmare situation involving a contractor who doesn't make good on a promise. They dodge phone calls from you and refuse to address a situation you're unhappy with when bringing it to their attention. You're stuck at a crossroads wondering if you should take them to court or pay another contractor to fix the problem. We're here to tell you that you should always get what an individual or company has promised you.
How to Address a Non-Compliant Contractor
It can be challenging to reach a contractor when they don't want to make good on a guarantee. They may even demand payment upfront and not complete the job you hired them to do for you. If that is the case, the best thing you can do is write them a formal letter requesting that they contact you regarding the problem. Then, of course, threaten legal action.
If you disagree, contacting a small claims company such as ours to communicate with the contractor for you is ideal. It frees up your time to address other things. You're not stuck wondering why it took you so long to come up with a solution. It also prevents the contractor from being aggressive with you because you weren't satisfied with how they handled your complaint.
Taking action right away is imperative. There is often a statute of limitations in all states. If you don't want to run into issues trying to collect a guarantee promised to you in writing, now is the time to contact us to serve the party with notice of a lawsuit.
Don't Let Another Contractor Get Away with Not Paying You
Ace Small Claims is here for you when you need help most. We offer a wide range of services to meet your needs. Let us know what we can do to assist you with your request and get you the compensation you deserve. We'll serve the contractor and make you aware of your court date after filing the necessary paperwork for you. Doing so allows you to focus your time and energy on other things requiring your attention.