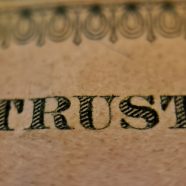 The testimonials that we've received says it all.
If you're looking for a business that does the hard work for you by filing paperwork with the court system on your behalf and locating people who have ghosted you through highly effective skip tracing services, you've come to the right place. Ace Process Service puts our customers first.
How Our Customers Feel About the Level of Service We Provide
One look at our testimonial page, and you'll be aware of the high level of customer service we provide to each and every person that reaches out to us with a request for assistance. We pride ourselves on being a company that takes good care of its people.
Here are some firsthand accounts of how we did just that:
"Jeff is the best at this type of work! I should really say amazing!! He really knows his stuff. Jeff helped me out with a small claims suit. He filed all the important paperwork and got everything moving in the right direction to go to court. I was hit by a car while on my bike and hurt pretty bad. Long story, but if you ever need legal help with anything, please call Jeff first. I can't thank him enough." – Steve R. from El Segundo, CA
"I called them to get some advice and direction on a Small Claims Case I had coming up the following day. David stopped and took 10 minutes to explain what to expect and what to do so I would feel comfortable during the process. He did not charge me a dime. I would trust them with my case if I were you. If I lose my initial trial, I will be hiring them for my appeal!" – Mike B. from North Hollywood, CA
The testimonials we've received were from customers who reviewed us on YELP. As you can see, we put people first by listening to their requests and providing them with the best solutions possible. Also, we treat all of our customers with care and respect as we know that it can be tough to ask for help when they need it most.
Be Ace Process Service's Next Satisfied CustomerNow that you know what sets us apart from other companies that provide similar services in the area, you're able to give our company a try. Find out for yourself what it means to be a satisfied customer. We go above and beyond to make sure that we meet your needs, and that you've received everything that you need from us to feel at peace with the processing service requested and delivered on behalf of you.