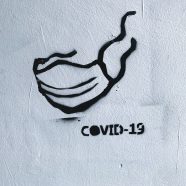 Stay at home where you belong during the coronavirus outbreak.

Timing is everything. If you can amicably settle a debt between you and a debtor, it's essential to do so. It prevents you from going to court where you risk exposure to the coronavirus. If financial concerns make collecting the debt imperative to your survival, let us take care of you with our rush court service. We'll take the precautionary measures necessary to protect ourselves while we file your relevant documents with the court.
What Rush Court Service Entails
The expedited service allows us to file time-sensitive documents on your behalf, so you don't need to enter the courthouse. We also serve necessary paperwork to the debtor, so they're aware of what is taking place about their outstanding debt. We prefer to limit our contact with people as much as possible, so we request that you use the service only when it is imperative to do so.
Keep in mind that you will receive a court date that you must attend if the court has not closed. It is a possibility, so being diligent about following updates is imperative. You'll need to contact the court for further instruction if your small claims hearing gets moved to another date. That way, you don't miss your opportunity to see the judge and discuss your case.
What to Do When You Need to File a Lawsuit in Small Claims Court
There is no need to expose yourself to a potential health risk for the time being. If you can postpone action until a later date, please consider doing so. If writing a final request for payment doesn't warrant the response you hoped for, feel free to contact us. We'll be able to answer any questions that you have about our services as well as what to expect in the upcoming weeks if the courts close temporarily.