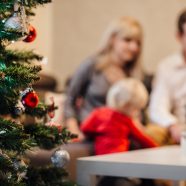 Don't add one more thing to your busy to-do list this season.
With the holidays in full swing, you have little time for yourself. Chasing after past due debts isn't a good use of your time unless it yields results. What if you could get double the work done in less time by hiring Ace Small Claims to do the work for you? Wouldn't the holidays seem much brighter knowing that you're going to get paid the money that is rightfully yours?
Debtors Should Feel Obliged to Pay You the Money That They Owe You
It doesn't matter if it's a security deposit that you're trying to collect or damages caused by a negligent driver. If it qualifies as a small claims complaint, we can help you with it. Trusting us to handle the matter for you means greater peace of mind while rushing through the holidays. Best of all, you won't need to make physical contact with another person if you don't want to.
During a global pandemic, we can see why you want to be as cautious as possible. With our help, you can be. Protect your health and your investments by getting the money that is rightfully yours. We can get you one step closer to making that happen.
Let Us Be Santa's Little Helper This Holiday Season
Beat the holiday rush with the help of Ace Small Claims. Let us know what we can do to ease your mind and free up your schedule. We offer a range of services for you to choose from, providing you with comfort and convenience. Don't lose another minute of sleep over an unpaid account. After requesting payment in writing without getting a response, it's time to take matters to the next level.
Hiring us to contact the other party on your behalf saves you time, money, and the frustration of getting nowhere fast. We go out of our way to make sure that you're taken care of quickly and satisfactorily. Time is a limited resource. Make good use of our services by avoiding making contact with parties who aren't interested in reaching out to you.