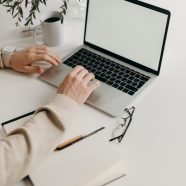 When you can't get a debtor to pay or respond to your request for contact, here is what you need to do.
Among the many services offered by Ace Small Claims is the General Demand Letter. Offered to anyone who may benefit from having one written on their behalf, it's an affordable option that often ends favorably. If you're tired of wasting time and money trying to get what is due to you, it's time to consider the value of this service.
What is a General Demand Letter?
So, what is a General Demand Letter? Why would you need to have one written? Both are excellent questions to ask.
A demand letter is a formal notice demanding that the person addressed in the letter perform an alleged legal obligation to rectify some identified problem. If other methods of communication have failed you, it's an official way to make contact with a debtor or other party who has otherwise avoided contacting you.
How Much Does the Service Cost?
The service costs $40. It's a small price to pay to get results from the debtor that you need to make contact with right away. You won't need to expend any extra effort to do so because we'll take care of the task for you by contacting the party on your behalf.
What Good Comes Out of Serving a Debtor with a Demand Letter?
You've created a paper trail as proof that you've given the debtor a reasonable amount of time to respond to your request for payment or to take action in another way. If you need to have them served with papers, you'll have documentation that you can present in court to the judge. The fact that you had to contact a third-party server to assist you in contacting the person in question says a lot about how much they have tried to avoid communicating with you.
How to Request the Service from Ace Small Claims
Contact us by phone or email to request General Demand Letter service today. We'll be more than happy to assist you with your request and provide you with the information that you require to give your business to us.